Featured Property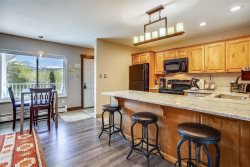 The best of both, in town and ski area access.
Be in the know about Covid 19
Before you book, get informed about the local restrictions and how they might affect your trip. The latest information may be found
here
.
Up to date weather for
---
---
Like Us on Facebook
Receive 10% off your stay! Inquire within for details.


Come Stay With Us
A quality lodging company can make all difference in your vacation experience. Our friendly staff will work with you to find what suits all your needs, and answer just any question about various local activities, the best dining and available discounts.
Weather